I have an unhealthy obsession with hollywood regency-inspired bamboo chairs as of late. I LOVE the look of them, especially when they are painted white or some other bright fun color. Originally, I was dying to have some in my kitchen (I thought it would look really cool with my whole grey and white marble classic theme), but you would not believe how hard it is to find counter height chairs in faux bamboo. *SIGH*.
So now my new idea is to procure some of these (2 I guess?) for my sunroom.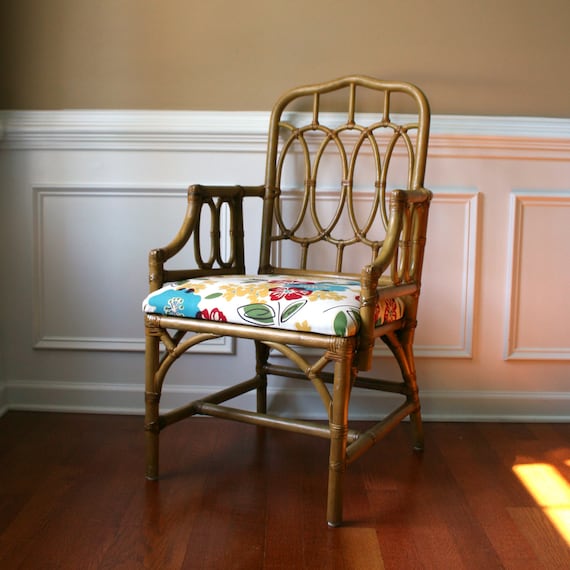 Source: Etsy shop Rhapsody Attic
Source: amdolcevita.com
I really like this look... two chairs painted white, grouped together with an occasional table, accented with nice fluffy modern pillows :) I hoping that I can also fit a full size chaise in the sunroom as well.
Source: gaslampantiques.com



Source: Etsy shop Harris Marks Home
(This Kelly Green is fun too, but I don't know if I'm that brave.)
Source: bamboofurnitureblog.com
Chinoiserie chairs and accents are a huge part of Art Deco and Hollywood Regency style, and have been making a big comeback in the design world recently. This is making scoring vintage versions of these styles exceedingly difficult to find (at least, not at an affordable price). Etsy has been a decent resource, but the chairs are usually sold in sets of 6... and I only want TWO.
My favorite styles by far are the arm chairs with the slightly curved back, like these: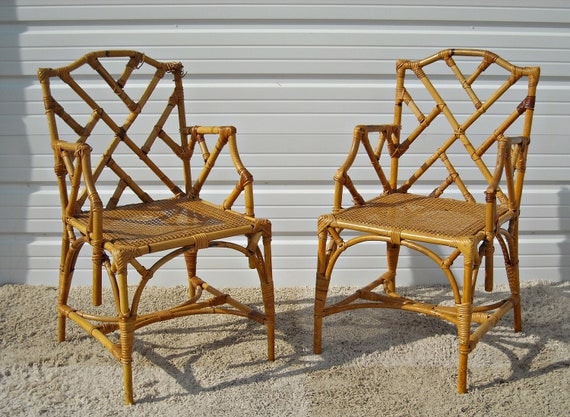 Source: Etsy shop Silver Branch Home

I'll keep you posted..... hopefully I find some that I fall in love with soon :)